News
17th July 2022
Introducing the Cursor Curated Newsletter: Where technology meets the crowd
We are extremely excited to announce the launch of Cursor Curated, our newsletter for leaders building the future of membership, not-for-profit and education.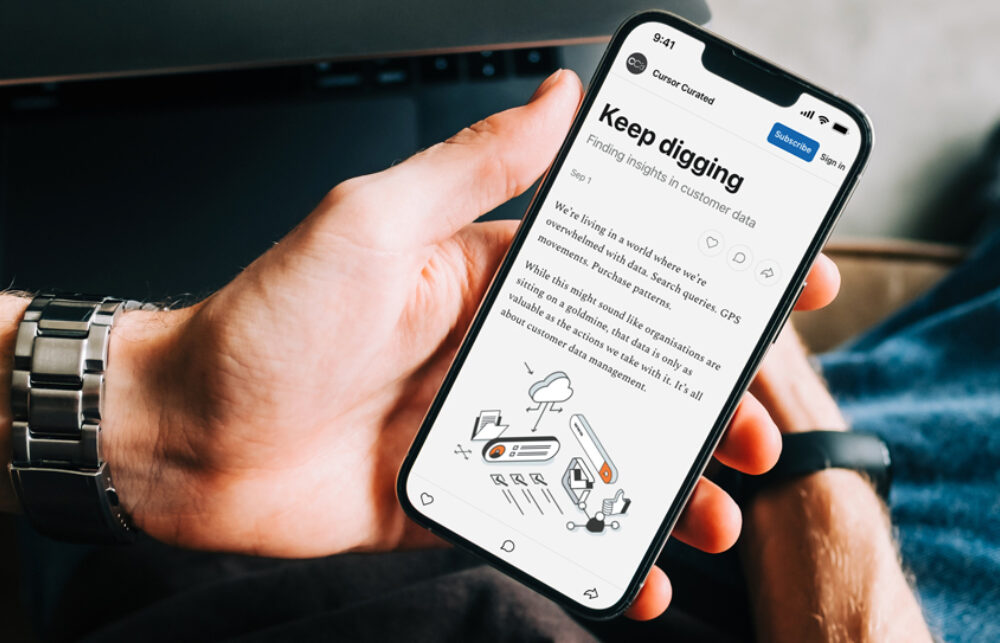 In a cluttered landscape with more noise than signal, Cursor Curated will allow you to keep up with all things technology and how it can be better used to engage online communities and build strong member experiences.
What to expect

From handling stakeholder management and incorporating user feedback, to the ethics of personalisation and effectiveness of popups - In each issue we get to grips with how organisations can build better online platforms and the wider ideas that are shaping the technology landscape, for better and worse.
Why subscribe?
Challenge your thinking with new ideas
We offer new perspectives on some of the biggest challenges facing organisations who use technology to engage, educate and inform audiences at scale. In each issue, we aim to unpick major issues surrounding the development and implementation of technology in not-for-profit, educational and membership organisations.
Receive succinct, curated insights
We cut out the fluff to make each issue succinct, valuable and engaging. Whether you're reading Cursor Curated over your morning coffee, or during your lunch break, we convey breadth and depth with brevity to ensure each issue is digestible and actionable.
Learn from industry leaders
Over the past 20 years, we like to think we've learned a thing or two about using technology to engage, educate and inspire audiences at scale. Alongside our own experiences, we leverage insights from across our client-base and wider industry contacts to connect you with expert opinions.