Events
1st April 2019
Cursor recognised at Lincolnshire Co-op Celebrating Together awards
Cursor's work in partnership with the Lincolnshire Co-op was recognised at the 2019 Lincolnshire Co-op Celebrating Together awards last week.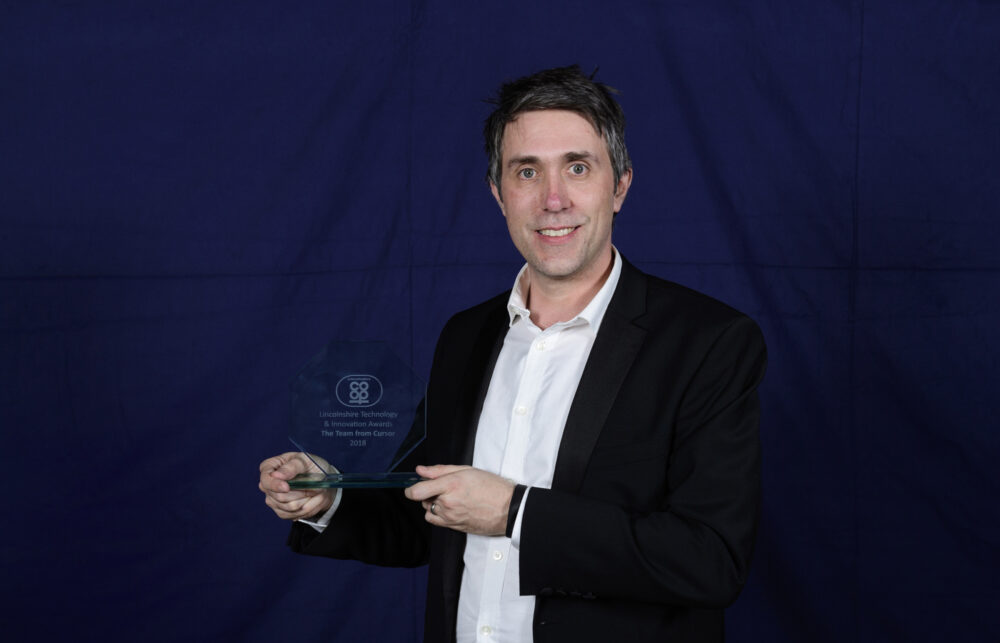 The Lincolnshire Co-op Celebrating Together awards ceremony took place at the Lincolnshire Showground on 28 March, honouring those whose dedication has made a positive difference over the last twelve months.
Cursor was presented with an award for our work with the Lincolnshire Co-op on developing the Comms System, a bespoke web app which has made a huge improvement to internal and external communications since it was launched last year.
A number of business-critical communications projects have been launched using the Comms System, including the Dividend re-carding project, which affected over 230,000 Co-op members across Lincolnshire.
The impact of this project was also recognised at the 2018 Lincolnshire Technology and Innovation Awards, when Cursor and the Lincolnshire Co-op were presented with the award for Digital Innovation.

Cursor managing director Daniel Westlake described it as "the most complex and challenging brief we have taken on", adding that the Comms System "pushes the boundaries of what can be achieved with enterprise-level communications."
Laura Dunne, Lincolnshire Co-op's Head of Marketing & Membership, said: "The Comms System development has enabled us to personalise our communications and improve our member experience. From a functional perspective the system is really easy to use and we are really pleased with the results."
We are honoured to be recognised for such an ambitious and successful project.